Just as you have rules about what you can throw in a trashcan, there are also rules that you need to abide by when renting a dumpster. These rules are based on the state regulations as well as environmental concerns. To avoid any mishap after renting, you must discuss the size, weight, and type of debris that you can put in a roll-off dumpster.
If you want to rent a roll-off dumpster of sizes ranging from 10 yards to 40 yards, then you can rent them from Bluestar Roll-offs LLC – Dumpster Rental services. They are a professional dumpster rental service, dedicated to safeguarding safety standards. Furthermore, they are also environmentally conscious and are trying to make their clients' world cleaner and easier.
What can you throw in a roll-off dumpster?
There are regulations prohibiting the disposal of some waste. The following are some types of waste that are allowed in a dumpster.
Furniture: Any kind of old furniture such as couches, chairs, tables is accepted. However, some upholstered furniture is not allowed in some landfills.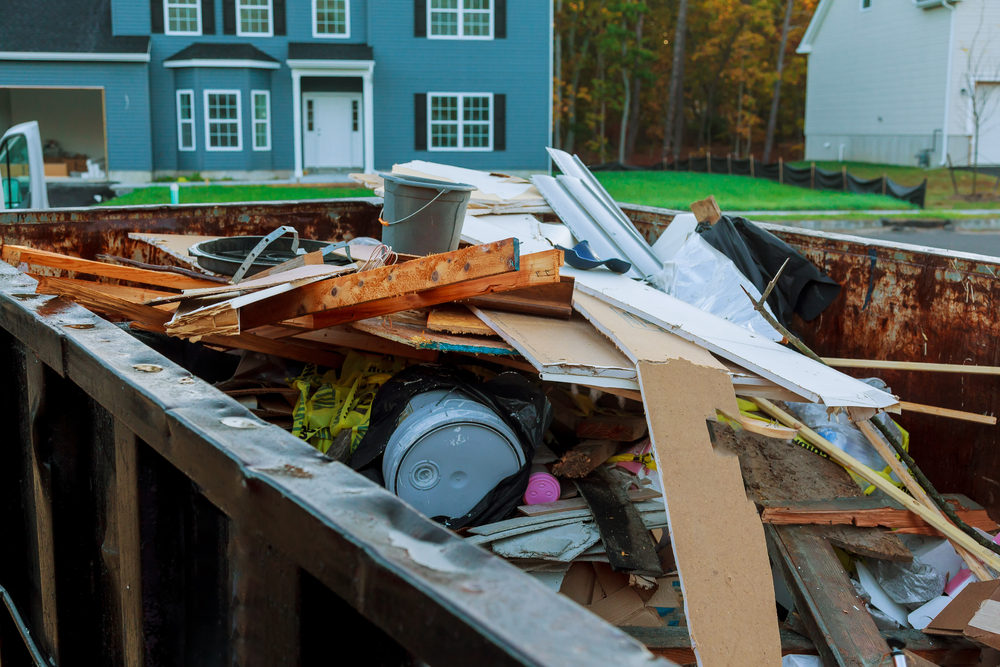 Appliances: Household appliances such as refrigerators, washing machines, and dryers are allowed to be thrown in a dumpster, but hazardous liquids inside such as freon must be removed.
Electronics: TVs, printers, computers and other electronic gadgets are acceptable in a dumpster, but a large amount will be required to be recycled.
Yard waste: The waste you collect while cleaning your yard, such as leaves, branches brush and other green waste are allowed in most dumpsters. However, in some locations, there is a limit to green waste that you can send to a landfill.
Construction debris: heavy construction debris such as concrete, brick, and asphalt can be thrown in roll-off dumpsters. Furthermore, roof shingles and renovation debris such as drywall can also be thrown in it. However, you must enquire about the weight limits before throwing in heavy debris.
What can't you throw in a roll-off dumpster?
Paint and lacquers: Paint thinners, lacquers or wood stains, with the exception of latex paint, cannot be thrown. Instead, you can recycle dried paint cans with other metal.
Tires: Most of the landfills do not accept tires. But you can dispose of old tires by recycling it into asphalt or rubber mulch.
Hazardous waste: Hazardous waste such as pesticides, asbestos, motor oils, resin, medical waste, and any absorbents are not allowed in dumpsters. There are household hazardous waste disposable kits that can be used to dispose of these.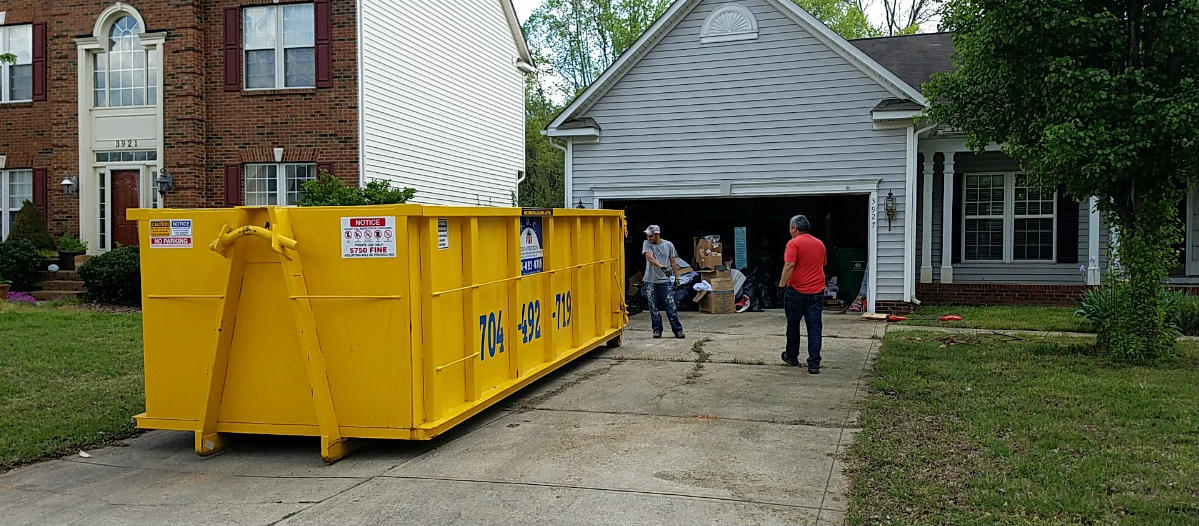 Batteries: Car batteries and dry-cell batteries are not allowed in dumpsters as they can leak chemicals that can harm the environment. You can recycle these car batteries at any automobile parts store.
Conclusion
The above-mentioned points provide a full dos and don'ts guide of disposing of the debris in dumpsters. Make sure you follow these to avoid any dumpster overage fees.