Metal fabrication companies have their own unique offers. That is why you may find it hard to choose the right company for your project needs. Just like when choosing steel dealers, you need to consider some factors to make the right decisions. Here are important factors to look for in a metal fabrication company:
Capabilities
It is essential to take into account a company's experience with your kind of project. A lot of metal fabrication companies have a specialty. Also, fabrication processes have various requirements so make sure you choose a company that can handle the kind, grade, and gauge of metal your project requires. Also, the right company should be able to handle your project in-house instead of subcontracting.
Expertise
In terms of metal fabrication and structural steel fabricators, you need to pay attention to their expertise and practical hands-on experience. A good company should have bidders who can break down a complex project into detailed costs. Also, their engineers should be able to expertly translate shop drawings into viable projects. The company must have skilled, dedicated tradesmen who have field certifications. Their project manager must have real-world experience.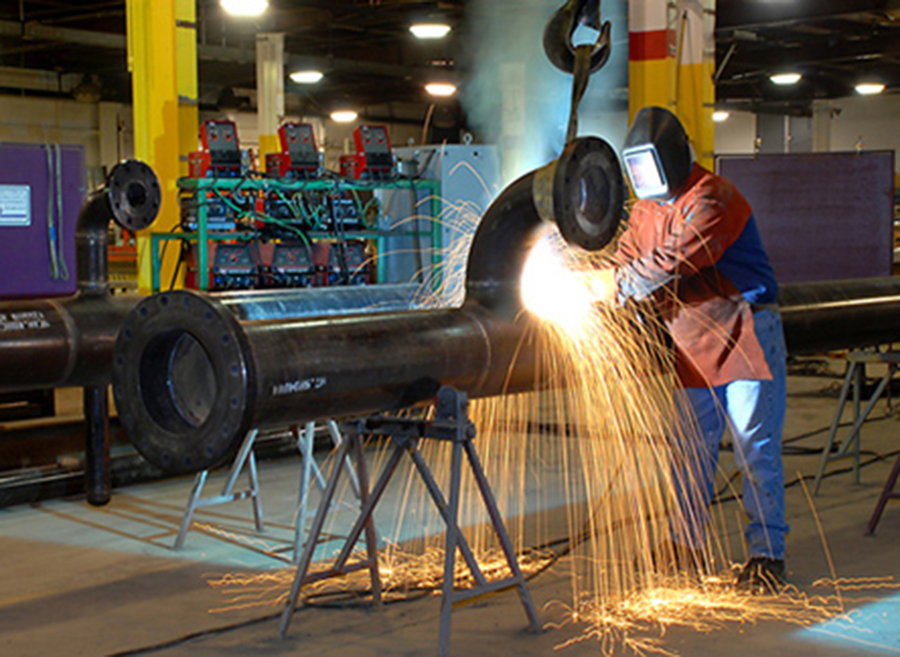 Work Quality
Take the time to know the certifications the metal fabrication company holds. Also, ask about the measures they take to guarantee quality and pass inspections. Never cut corners in terms of product and work quality.
Methodology
A great metal fabrication company should use a methodology that is focused on client support and project management. Their team should have the skills for tracking and managing complex architectural metal fabrication and industrial metalwork projects.
Customer Service
Look for a metal fabrication company that prioritizes customer satisfaction. They should have guiding principles that include craftsmanship, hard work, vision, and customer service. They should outperform their competition in all areas of a metal fabrication project, from start to finish.
Financial Stability
Ask the company about their financial practices so you can determine their stability level. Ensure they have built a solid relationship with their vendors for paying on time. Also, they should be able to source materials quickly. Metal fabrication companies that practice sound financial fundamentals may have established good practices and follow them through every area of their organization.
Pricing
For any huge project, you may get many quotes from fabricators. Ensure they offer pricing that is in line with others in the market and reflects their skills and quality. Make sure their estimate outlines and represent all areas of the project to ensure there no hidden costs that you will have to deal with later.