There are many different varieties of pumps used in the industries. They are as listed below:
Centrifugal pump
Positive displacement pump
ANSI process pump
API process pump
Axial flow pump
Booster pump
Canned motor pump
Chopper pump
Circulator pump
Cryogenic pump
Drum pump
End suction pump
Fire pump
Grinder pump
Horizontal split-case pump
Jet pump
Magnetic drive pump
Multistage pump
Regenerative turbine pump
Slurry pump
Self-priming pump
Submersible pump
Trash pump
Vertical sump pump
Vertical turbine pump
Well pump
AODD pump
Concrete pump
Diaphragm pump
Flexible impeller pump
Gear pump
Lobe pump
Metering pump
Peristaltic pump
Piston pump
Plunger pump
Progressive cavity pump
Screw pump
Vane pump
We will discuss in this post about 2 common types of Sanitary Pumps.
Centrifugal pump
This is general name for the pumps having one or more number of impellers. They can be configured based on their applications.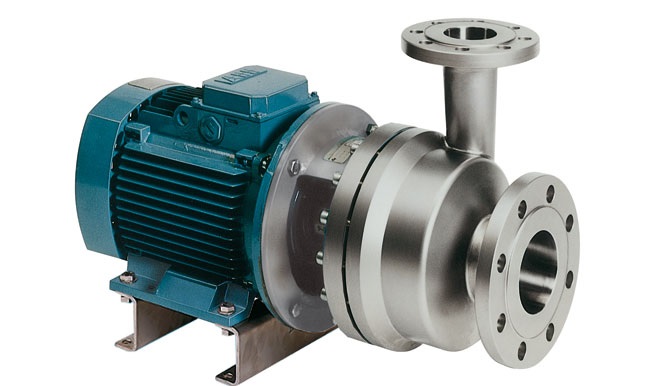 There can be one impeller or more too. Casing can be diffuser or volute type. Usually, it will be driven by electric motor, but other types of drive are also available.
All kinds of liquids are pumped by these centrifugal pumps. Can achieve highest flow rates as compared to all pump types. It can handle dirty or clean liquids, and also liquid with low viscosity.
For lower of lower viscosity, it can be best pump choice that can also achieve high flow rates. You cannot find any pulsation that are often found in few positive displacement pumps.
Positive displacement pump
This type of pump does not have their impellers, but relies on its rotating/reciprocating parts, in order to directly push all the liquid in enclosed volume, till enough pressure will be built up for moving the liquid into discharge system.
Pump will work on principle of positive displacement, either reciprocating or rotary.
All kinds of services in different industries where such positive displacement pumps can be preferred over centrifugal pumps because of shear sensitive solids, high viscosity or need for high pressure and low flow.
For higher viscosity liquids, it is best choice, and can move liquids gently. Also, suitable for low flow with high pressure combination.